This year, I know that I got my best friend the best gift I've gotten for her. Its one she can (and will) wear every day, its also one that will make her cry. I managed to get in on a review opportunity for a company called Pictures on Gold. The make custom engraved jewelry like silver &
gold lockets
, but the coolest part, is that your photo is laser engraved inside, so it can get wet and not be harmed. They're really beautiful and come in tons of styles. The one I got is silver, which is great, because that's the only metal Dawn wears, and its a lovely heart with flowers one either side.
About five years ago, Dawn lost her youngest daughter, Whisper, to her ex through a custody battle. He had a lot of money & good lawyers and she had no money and a last-minute lawyer. Whisper was five & Dawn hasn't seen her since, because she lives in Maine now & Dawn doesn't have the money to see her or pay to have her come out here. She misses her every day and worries about her constantly. On the front of the locket, I had "Whisper, always in my heart" engraved and her picture put on the inside. Its the last one Dawn has of her & what she looks like in her memories.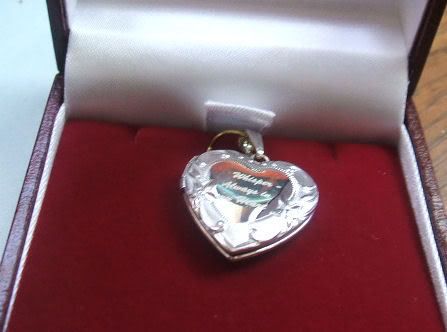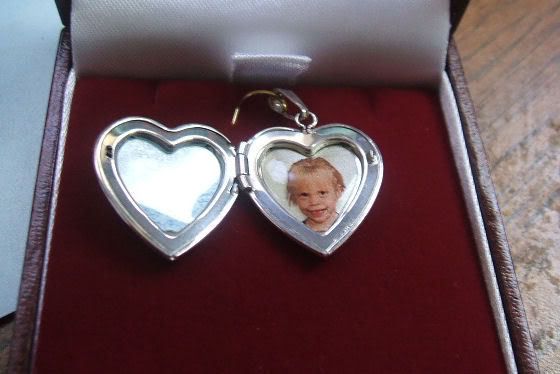 (right click & choose "view picture" to see full sized)

On the back, it says To Dawn with Love, Dyane, Christmas 2007. I'm so pleased with my order that its super-hard for me to not drive over there & give it to her right this minute. I just know she's going to love this locket so much. I know that I will be ordering more of these as gidts in the future, they're just soi beautiful and a thoughtful and loving gift.